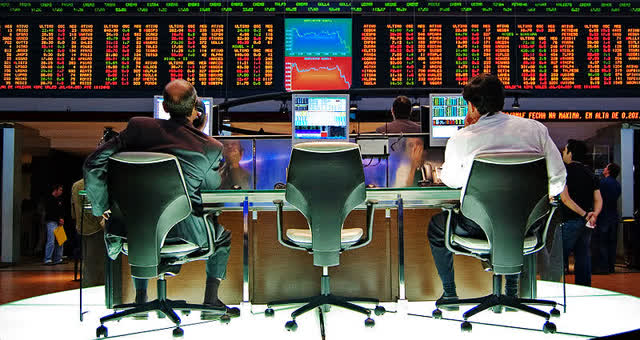 The main risk to cloud software during a less-than-ideal economy is downgrades and churn. Signing new customers can also be a challenge. How a company is faring will often show up in net retention rates.
Net dollar retention rate is a key metric in software-as-a-service (SaaS) that has generated a lot of buzz over the past 10 years or so. This is because it helps to predict cash efficiency for subscription-based models by calculating the inflows of revenue and upgrades minus the outflows of downgrades and churn. The benchmark that SaaS companies are shooting for is between 100% and 106%. Exceptional companies report above 120%. Sammy Abdullah did a great write-up of this in Crunchbase.
Key metrics like net dollar retention rate come from venture capital deals where the goal is to exit through the public markets or through an acquisition. This key metric is helpful to consider, but it also fizzles out over time. Venture capitalists are less concerned with the long-term growth of a company as they have already exited by the time subscriptions see serious churn.
Box (NYSE:BOX) is a great example of this as the company has been on the public market longer than most cloud software companies (although still a relatively short time of five years). Despite having an ideal net retention rate, the company's revenue growth has declined.
2U (NASDAQ:TWOU) previously held the record for net retention at 144%. Revenue peaked at 44% year-over-year growth in 2019 and now stands at 39.5% year-over-year growth. The stock price has correlated with this growth, and the company is trading well beneath all-time highs of $98 with a current price of $35.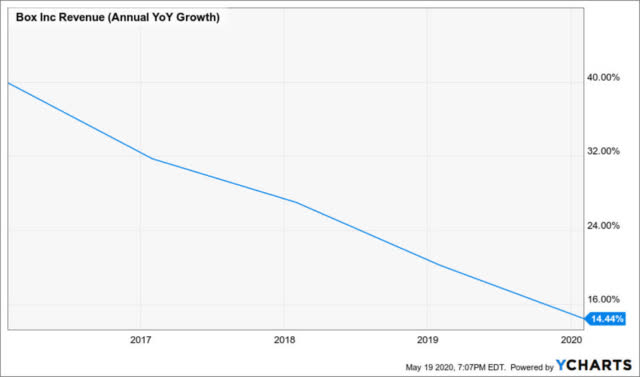 Recently I published on whether we would see another dot-com crash considering the high valuations in tech despite a questionable economic backdrop. The main takeaway
…