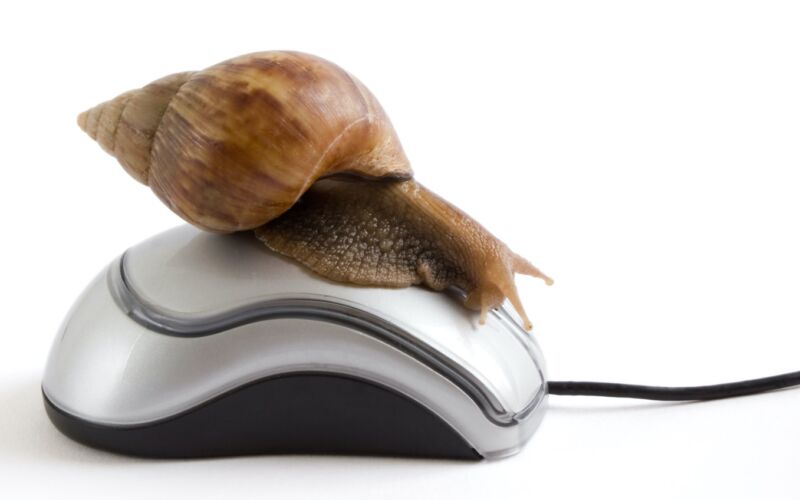 AT&T has deployed fiber-to-the-home Internet to less than 30 percent of the households in its 21-state territory, according to a new report that says AT&T has targeted wealthy, non-rural areas in its fiber upgrades.
The report, co-written by an AT&T workers union and an advocacy group, is timely, being issued just a few days after AT&T confirmed it will stop connecting new customers to its aging DSL network. That does not mean customers in DSL areas will get fiber, because AT&T last year said it was mostly done expanding its fiber service. AT&T said at the time that it would only expand fiber incrementally, in areas where it makes financial sense for AT&T to do so. We'll provide more detail on the DSL cutoff later in this article—in short, the fiber/copper hybrid known as AT&T Internet is still offered to new customers, but the slower product that AT&T sells under the DSL name is being discontinued except for existing customers.
Citing data that ISPs are required to submit to the Federal Communications Commission, the report issued today said that AT&T had built fiber-to-the-home to 28 percent of the households in its footprint as of June 30, 2019. The report was written by the Communications Workers of America (CWA), a union that represents AT&T employees; and the National Digital Inclusion Alliance (NDIA), an advocacy group that has been tracking AT&T's broadband deployments for years. The groups say that AT&T has left rural areas and people with low incomes with old, inadequate broadband services.
There are 52.97 million households in AT&T's home-Internet service area, and 14.93 million of them have fiber-to-the-home access, the CWA told Ars. The fiber percentages were particularly bad in some states, with rates of 14 to 16 percent in Michigan, Illinois, Mississippi, and Arkansas,
…